Vending Machine
---
Nowadays,you can find the automatic vending machines in everywhere, mall, street, scenic spot, park, etc.There are various type of vending machines including coffee, snacks, drink, soda pop machines, ice cream, etc. In recent years, the demand for vending machines has continued to grow, and the epidemic situation has accelerated the growth of the vending machine industry. An automatic vending machine automatically dispenses the snack or beverage. Just like most things, automatic vending started off rather simple. The vending machines began with inserting change into a machine and turning a dial to open a flap. Then they evolved into super complex refrigerated machines with elevator lift capabilities, accepting all forms of payment, including apple pay, credit cards, cash and other various forms of payment as well.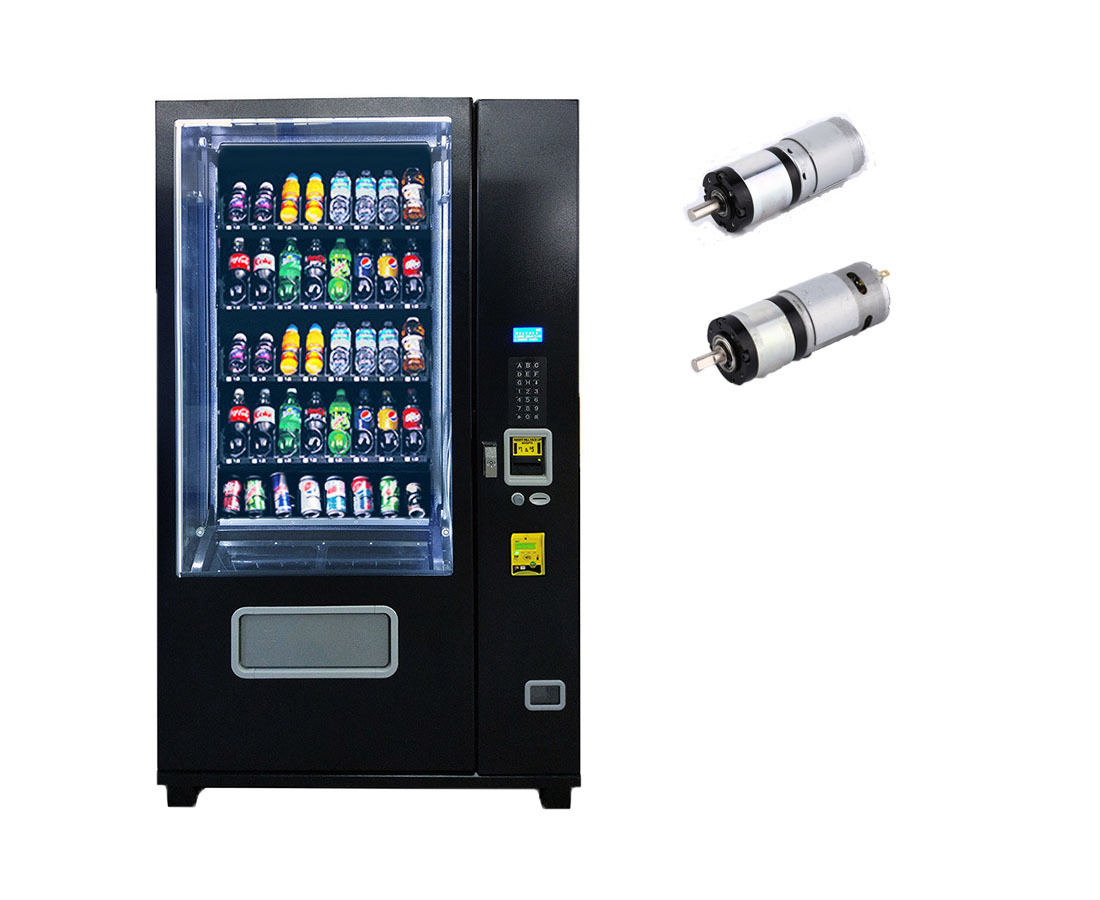 DONGMING DC GEARBOX MOTOR SOLUTION FOR VEDNDING MACHINE
DONGMING DC gearbox motors are be applied on multi-functions in vending machines, such as lift, coin collection, coin acceptor, banknotes collection, banknotes acceptor, automatic change giving, dispensing items automatically.Vending machines can be seen everywhere in our lives. Vending machines have a wide range of applications, such as beverage vending machines, food vending machines, coffee vending machines, coin-operated lockers, automatic parking payment machines, automatic food ordering machines, and cashing machines, Coin machines, mask vending machines, Automatic Pay Station, Ticket Vending Machine and withdrawal machines, self-service ordering machine, claw crane, coin pusher machine, claw machine. Today, we just introduce one function application for our DC gear motor. It is lift or elevator of snack, drink vending machine. The important point is that the auto lift vending machine requires high torque and low nose for DC gear motor. Many customers use our plenatary gear motor DM-36RP series, DM-42RP series, Round Spur gearbox motor DM-37RS, DC square spur gearbox DM-95SS series, Right Angle gearbox motor DM-58SW series.
Tell us About Your Project Requirements